For more blogs, never hesitate to follow me. Just ask for a follow back. Thanks. God bless you all :)x
Tagged as: owl city. david ac\rchuleta. taylor swift. selena gomez. demi lovato. one direction. selena gomez. justin bieber. greyson chance. twilight. hunger games. united states. philippines. american idol. twitter. niall horan. zayn malik. harry styles. liam payne. louis tomlinson. quotes. love. quotes. love quote. friendship. beauty. blogs. jokes. funny jokes. crhsitian quotes.

Live. Laugh. Love.
Guys, meet the most awesome teen that has ever existed: ME. BTW, I'm Jin. In particular, I love 1Direction, TSwift, and GMC and the books of Nick Sparks. Can't think of more things to add bout me, but hope you like my blogs. That's my greatest ambition.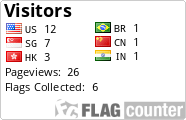 Fly by Dream Themes